Around the time I decided that I wanted to be a writer and actively began to write stories, I discovered the books of Roald Dahl.
It began with the wonderful Charlie and the Chocolate Factory. The book was bought for me as a gift and although it wasn't the kind of story I'd read before, the back cover description drew me in: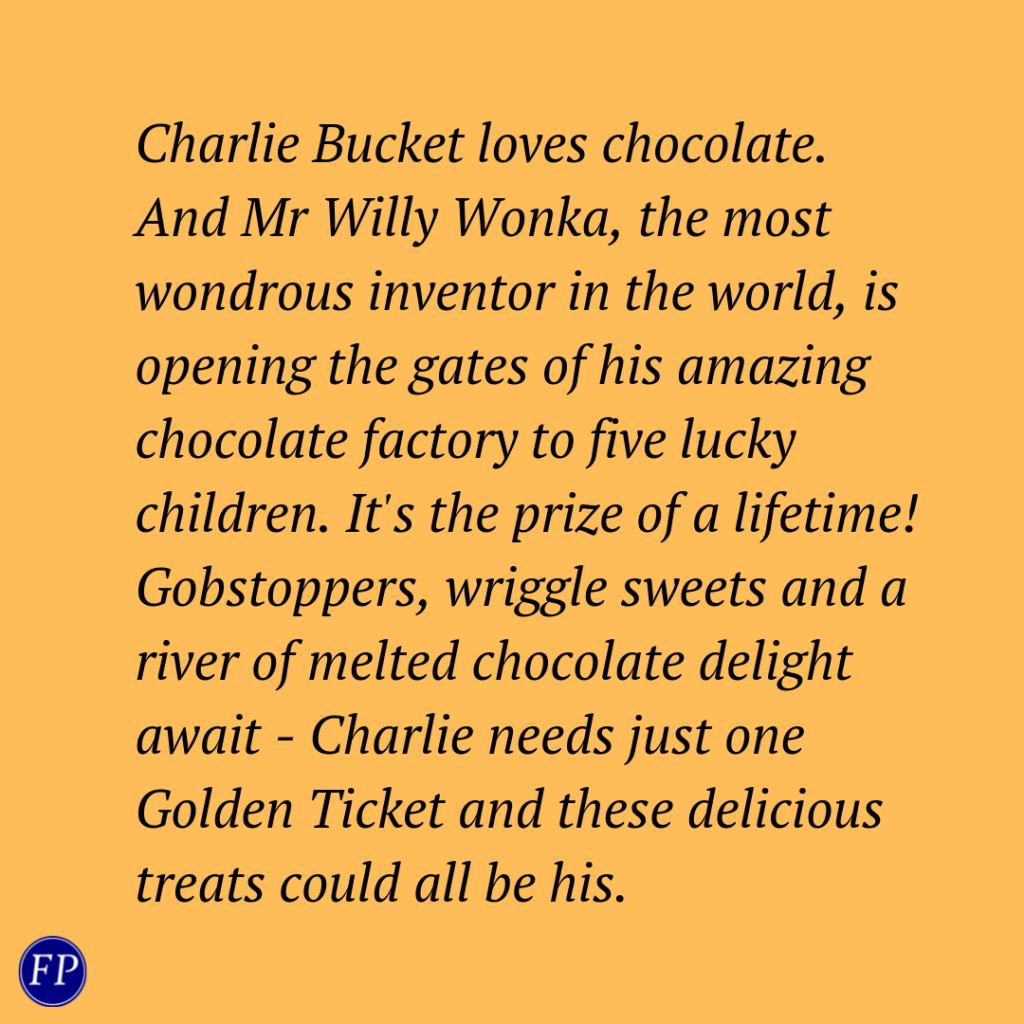 I was 9 years old, and this book was about chocolate and adventure. What wasn't there to like?
I finished the book in a matter of days and begged for more. A friend of my father bought me the next instalment of Charlie's adventure, Charlie and the Great Glass Elevator.
Those two books began a lifetime love of the writings of Roald Dahl. Over the years, I've bought and read all of his children's books and passed most of them on to my own children.
Dahl has a wonderfully dark imagination, mixing scares (evil aunts and murderous witches) with children who are brave and often at odds with their circumstances and lives. There's fantastical settings (like a giant peach) and real-life relationships (Danny the Champion of the World).
Today is Roald Dahl Day. Whether you're a child, a parent, a teacher or just a grown-up who likes great writing, there's all kinds of good stuff to be accessed on the Roald Dahl website. Have a look.