So, wow, that was quite a month.
In case you hadn't already worked out from my last blog post and many many social media posts over the last few weeks, this month I took part in two author slots at the Storyhouse Theatre for the Chester Literature Festival.
This was my first foray into appearing in front of an audience (a) as an author and (b) to give a reading from my novel. I've performed on stage before, but this was a completely different experience. I wasn't hiding behind a role or stage make-up. I was standing up there and saying, 'this is me and this is what I write'.
Elevenses
The first reading was the Elevenses slot on a Sunday morning in the Storyhouse Kitchen, which is a big open seating area in the theatre. I knew there would be people there just for the bar and food, and other people passing through to buy tickets, but I hoped that even if nobody turned up specifically to see me, some of them would take the time to listen.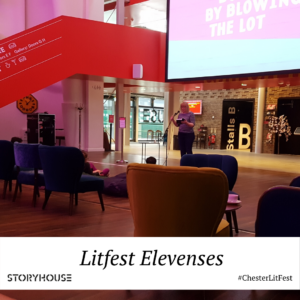 As it was, I ended up with an audience of children who sat and quietly listened as I read a couple of chapters from 'Haven Wakes'.
And at the end, I got applause, not just from the children but from lots of the adults who were sat around in the Kitchen too.
Amongst those adults was fellow writer and long-time writerly buddy Suzanna Williams. Great to meet up with you, Suz.
Your Voices: Celebrating Local Writers
My second reading took place the following Sunday night in the Garrett Theatre at the Storyhouse as part of the 'Your Voices' event.
I was just one of five writers who gave readings that evening: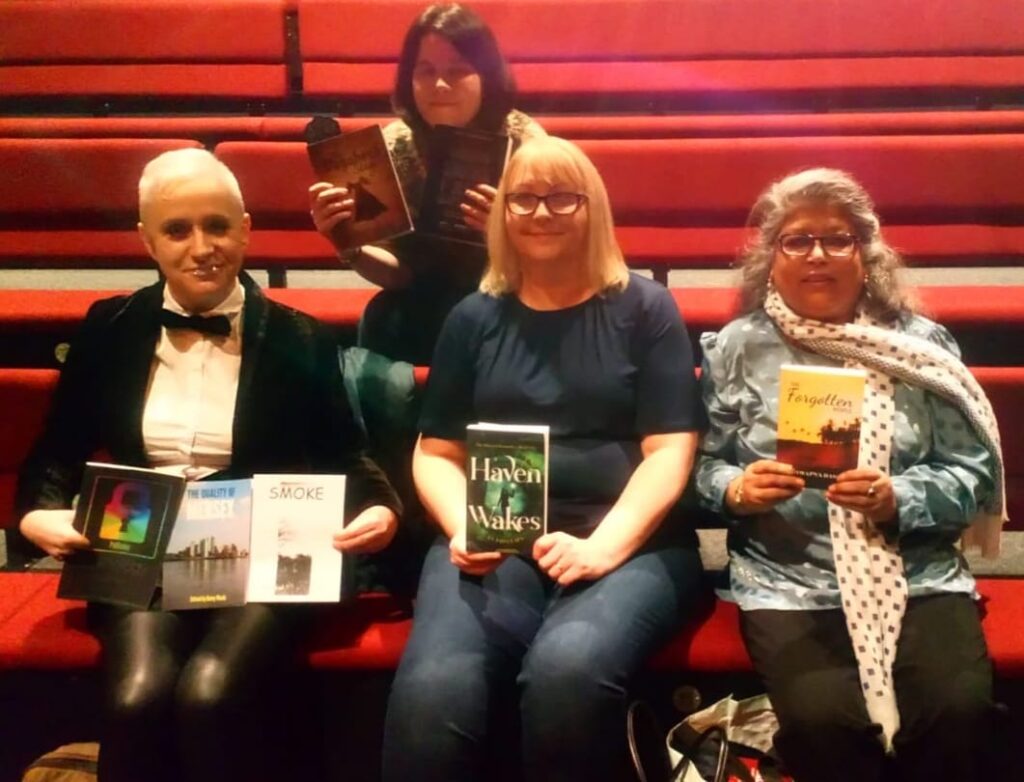 One of the best parts of the evening, beside giving my reading, was getting to meet up with fellow storytellers and swap experiences.
A big thank you to Sam and Emily for organising and co-ordinating the Festival, and for your help and kind words at my two slots.
I'd love to take part in next year's Chester Literature Festival (by which time, I should have a second novel published) so as they say 'watch this space'.