So it's International Women's Day 2020 and there have been all kind of celebrations of inspirational women over this past week.
This year's theme is 'An equal world is an enabled world' and within that, one of the missions is to 'increase visibility for women creatives'.
So here I am, doing my bit, by telling you all about 3 female authors who have inspired me over the years.
Mary Shelley
I came to Mary Shelley through studying her novel Frankenstein as part of my Literature degree course and while the novel itself and Mary's writing have always been a source of inspiration for me, her personal life – supporting her husband, bringing up her child mostly as a single parent and carving out a career for herself as a writer and editor – was even more inspirational.
Here was a woman who wrote science fiction long before it was commonly recognised as a genre. She wrote extensively, not just in the number of works but in the formats they took – novels, plays, travel writing, children's stories, articles – but sadly she is only really recognised for Frankenstein.
Sheri S Tepper
I can't actually remember the first book I read by Sheri S Tepper because I've read so many of her novels. Sheri was another prolific novelist, but also a writer of novellas, short stories, poetry and articles.
The main genre she wrote in was science fiction but in my favourite novel of hers, The True Game (actually a trilogy bundled into one physical book), she skilfully combines science fiction with fantasy.
Sadly, Sheri died in 2016 but she left a lengthy collection of fictional works that I'm still working my way through.
Erin Morgenstern
I'm a slow reader. This isn't down to the speed of my reading but rather the juggling act between work and family. I snatch reading time when I'm waiting at school to collect my son and just before I go to sleep.
So when I had a whole week to read The Night Circus by Erin Morgenstern while away on holiday with my family in Corfu a few summers ago, it was an absolute joy.
Hands up, this is the only book I've read by this author, but The Night Circus grabbed me by my swimsuit straps and wouldn't let go.
Erin's writing is as magical as the story that unfolds in her novel, and I have high hopes for future novel.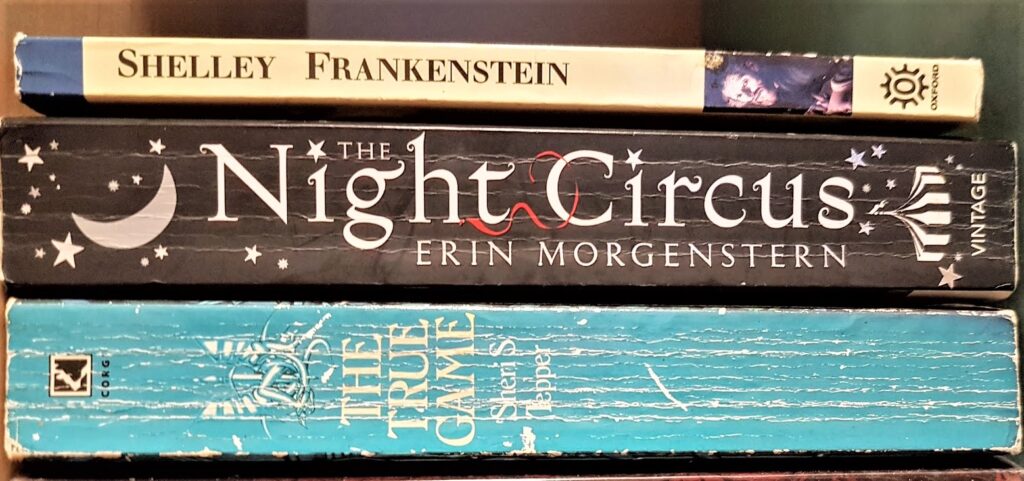 *
What about you? Which female authors have inspired you?