Today's interview is with poet and author Lily Lawson. Lily is very active in the Twitter writing community and a great advocate for fellow authors and poets.
Hi Lily. Lovely to see you today. Why don't you introduce yourself to the readers before we get started?
Thank you Fi. Lovely to be here. I'm Lily Lawson; a poet, writer, and eternal student. I'm currently taking a year out from my open degree with the Open University. I get my study fix by taking short courses, reading non-fiction, watching webinars, and listening to talks online; social science or anything writing related is my go-to. I fit as much as possible around my degree when I'm at Uni. The only magazine I buy is Psychologies, learning is a serious addiction!
I have self-published two poetry collections My Father's Daughter and A Taste of What's to Come. My poetry, short stories and creative non-fiction have been published in anthologies and online most recently with Makarelle.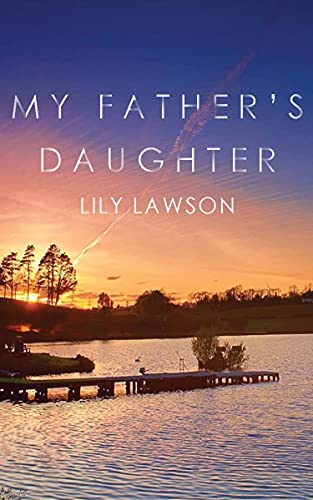 I love reading. My writing friends have got me back reading poetry books and expanding my fiction horizons. My TBR is the height of a house but I will get through it.
I love chocolate, mugs, American TV and listening to music. I can often be found hanging out on social media or on Zoom. You could say I have communication addiction too!
Tell us about your latest book. What's it called and what was the inspiration behind it?
My latest poetry book is called A Taste of What's to Come. The original idea was to bring it out first as eBook only. It is composed of poems that I intended to publish in future books so people got a taste of my poetry. I decided that first books should be memorable and I should be more invested because you can never publish your first book again. I felt My Father's Daughter would do better and the numbers bear that out. I love both books but I made the right choice. I am glad I did do a paperback as well eventually; it sort of nagged at me that I didn't in the first place, that won't happen again.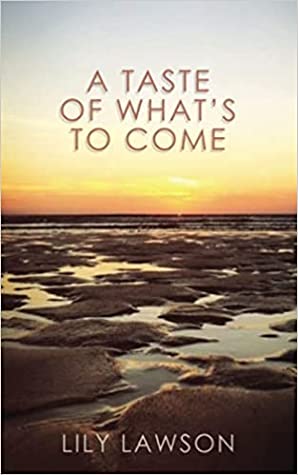 Speaking of inspiration, what inspires your writing?
Everything! Music, tv, films, a conversation, a book, a blog post, poetry …. the list is endless. Some of my poetry is inspired by my own experiences. Prompts can be very helpful. I do clustering in my mind sometimes. I can't freewrite; it comes out as a piece of writing or poetry. One of the stories in my upcoming book was a freewrite that I didn't submit to Uni because it was too much like a story when it came out. My tutor said the one I did submit was too structured; it's just how it happens for me.
Here's the festive question: If you could have Christmas Dinner with any fictional character, who would it be?
I am a little torn on this one. I think Hartley would be fascinating but I love the idea of meeting The Darkling (both from Haven Wakes in case anyone doesn't know). I am not even sure The Darkling can eat but Hartley certainly can. If I have to choose then it has to be Hartley, I bet he has a lot of stories to tell. Being a social scientist and a writer, I would love to talk to him. When I get stuck for conversation, I tend to default to interview mode, he would make a great subject.
Finally, what bookish plans do you have for 2022?
I am currently working on a book of short stories which I will publish next. I have plans for a set of 7 Rainbow Poetry books (one for each colour of the Rainbow) at least one of which should come out in 2022. The kids' poetry is on the back burner for now. I am a little more realistic about 2022 than I was about 2021. I have learned a lot this year. I think publishing 1 or 2 books a year is a reasonable goal and I would be happy if I can do that.
It sounds like you've a lot on next year, Lily. I'll keep an eye out for your short story collection. Thanks for joining me today.
*
If you'd like to find out more about Lily's writing, here are the links:
And finally, here's my 5* review of the first of Lily's poetry collections.
My Father's Daughter
Memories and moments.
This well-crafted collection of poems features memories and moments that anyone can connect with. From love, to family, to captured moments of just-being.
Beautiful.