The last time I blogged about scary reads was back in 2020 so I thought it was time to do it again. I've found five more books whose frights have stayed with me long after I've reached the end of the novel. Whether you want scares for youngsters, full-on horror, dark fantasy, or something old, there's bound to be a book in this list that'll grab you by the throat.
Skulduggery Pleasant by Derek Landy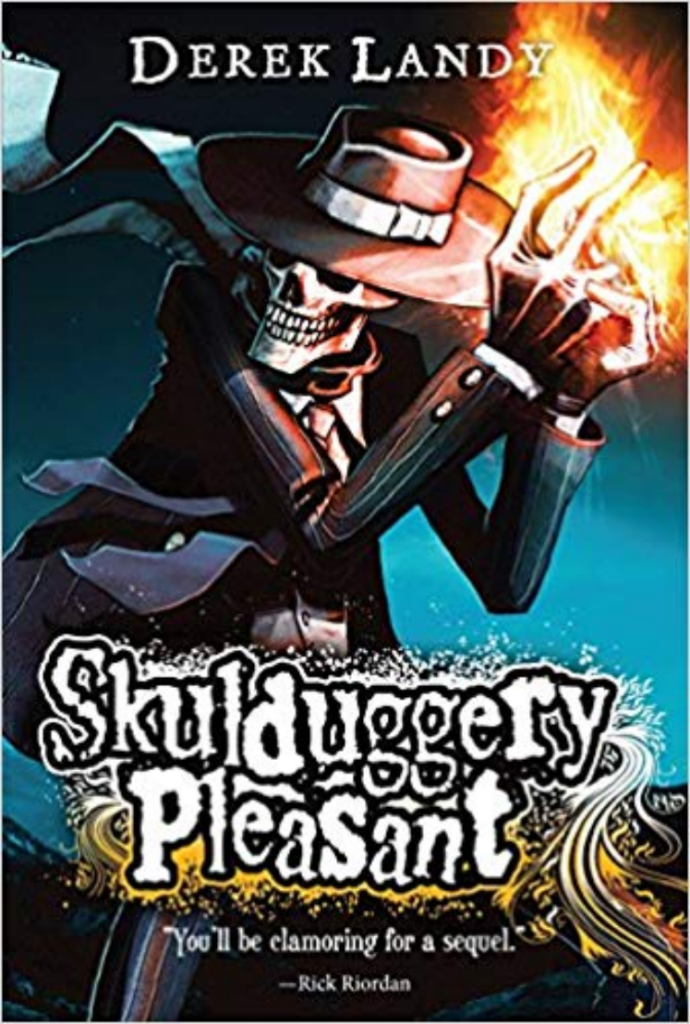 I came across the Skulduggery Pleasant novels through my children. I can remember reading the first novel to my son and thinking, 'this is a bit scary for kids'. Derek Landy initially decided to finish the series at ten (I think), but then couldn't leave the characters alone and has written several more since.
Here's the blurb:
Meet Skulduggery Pleasant: detective, sorcerer, warrior.
Oh yeah. And dead.
Stephanie's uncle Gordon is a writer of horror fiction. But when he dies and leaves her his estate, Stephanie learns that while he may have written horror, it certainly wasn't fiction.
Pursued by evil forces intent on recovering a mysterious key, Stephanie finds help from an unusual source – the wisecracking skeleton of a dead wizard.
When all hell breaks loose, it's lucky for Skulduggery that he's already dead. Though he's about to discover that being a skeleton doesn't stop you from being tortured, if the torturer is determined enough. And if there's anything Skulduggery hates, it's torture.
Will evil win the day? Will Stephanie and Skulduggery stop bickering long enough to stop it? One thing's for sure: evil won't know what's hit it.
Black House by Stephen King and Peter Straub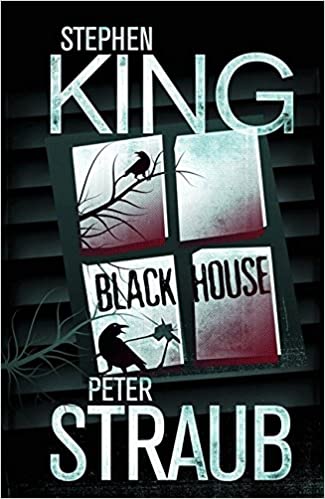 Black House is the second book in a duo by Stephen King and the late Peter Straub. The first book is The Talisman. I read these books several years apart, but as soon as I dipped into Black House I was taken back to The Talisman and young Jack's adventure. There are definite tie-ins to other novels by King, especially the Dark Tower series.
Here's the blurb for Black House:
A comfortable, solid, middle-American town – inhabited by a serial killer…
Children are disappearing, lost to the world, horrifically murdered.
The best clue the detectives have – a serial killer from a century ago.
Jack Sawyer, retired from the LAPD at 35, plagued by visions of another world.
As a child, Jack visited the Territories, a menacing place of violence and madness, to save his dying mother. Now, if the latest child victim is to be saved, Jack must retrieve his lost childhood memories, and revisit the one place he hoped never to see again.
Cabal by Clive Barker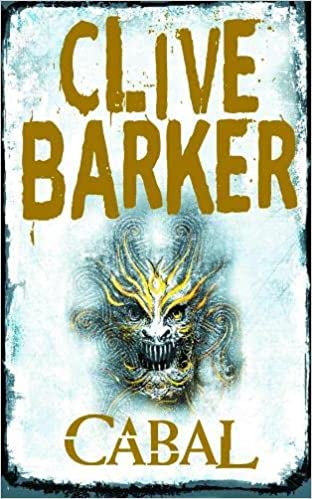 I went through a phase of binge-reading Clive Barker novels and Cabal is one of the shortest but it gives a wonderful flip-side to other Barker novels like Weaveworld. It was even made into a film called Nightbreed.
Here's the blurb:
Cabal is the story of Boone, a tortured soul haunted by the conviction that he has committed atrocious crimes. In a necropolis in the wilds of Canada, he seeks refuge and finds the last great creatures of the world – the shape-shifters known as the Nightbreed. They are possessed of unearthly powers – and so is Boone. In the hunt for Boone, they too will be hunted. Now only the courage of this strange human can save them from extinction. And only the undying passion of a woman can save Boone from his own corrupting hell…
Moon by James Herbert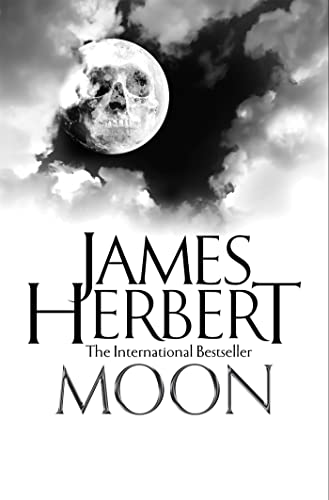 Okay, maybe I have a book problem because I also went through a reading binge of James Herbert novels. Moon is probably the scariest novel I've read by him and it's one of the few books that I've re-read (hence the battered copy on my bookshelf).
Here's the blurb:
The nightmare begins before you sleep .
By the Master of Horror, James Herbert's Moon follows Jonathan, who fled from the terrors of his past, finding refuge in the quietness of the island. And for a time he lived in peace. Until the 'sightings' began, visions of horror seeping into his mind like poisonous tendrils, violent acts that were hideously macabre, the thoughts becoming intense.
He witnessed the grotesque acts of another thing, a thing that glorified in murder and mutilation, a monster that soon became aware of the observer within its own mind. And relished contact. A creature that would eventually come to the island to seek him out . . .
The Woman in White by Wilkie Collins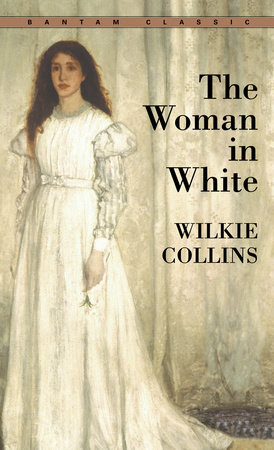 I found The Woman in White in an old book I inherited from my parents, entitled 'Novels of Mystery', that also includes the story of Dr Jekyll and Mr Hyde. It's a battered old hardback book with a plain cover that was published in 1945. So the blurb below is from the Amazon entry (sorry):
In love with the beautiful heiress Laura Fairlie, the impoverished art teacher Walter Hartright finds his romantic desires thwarted by her previous engagement to Sir Percival Glyde.
But all is not as it seems with Sir Percival, as becomes clear when he arrives with his eccentric friend Count Fosco. The mystery and intrigue are further deepened by the ghostly appearances of a woman in white, apparently harbouring a secret that concerns Sir Percival's past.
A tale of love, madness, deceit and redemption, boasting sublime Gothic settings and pulse-quickening suspense.
*
Now I just have to decide which book I'll read this Halloween.