It's time for the second of my festive author interviews and today it's the turn of action and sci fi author, Suzanna Williams. Suzanna is also a good friend and fellow Wales resident.
What's more her latest novel, Five percent Alien is out today. Five percent Alien is the follow-up to YA sci fi read Ninety Five percent Human which is a personal favourite of mine. Five percent Alien is also today's book recommendation.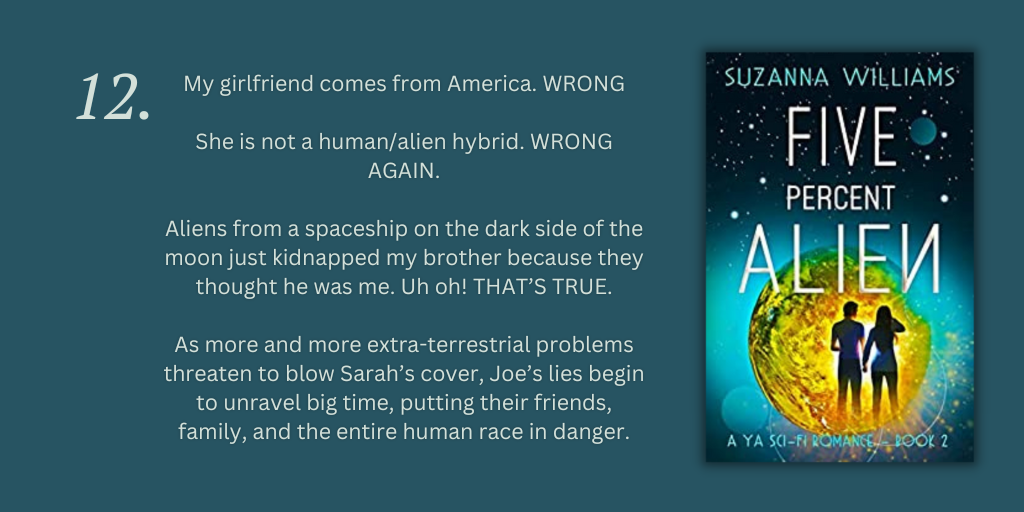 My interview with Suzanna
I read your novel Ninety-five percent Human a few years back now and loved it. I can't wait to read the follow-up, Five Percent Alien. Without giving up too much information, tell me what I can expect when I get my hands on a copy.
Glad you liked Ninety-five percent Human. In Five percent Alien you can expect:
More earth-plundering aliens and their spaceships
More jealous ex's
More bad jokes from Jake the robot
Nan wielding a gun
A touch of romance
And another fun party at Joe's local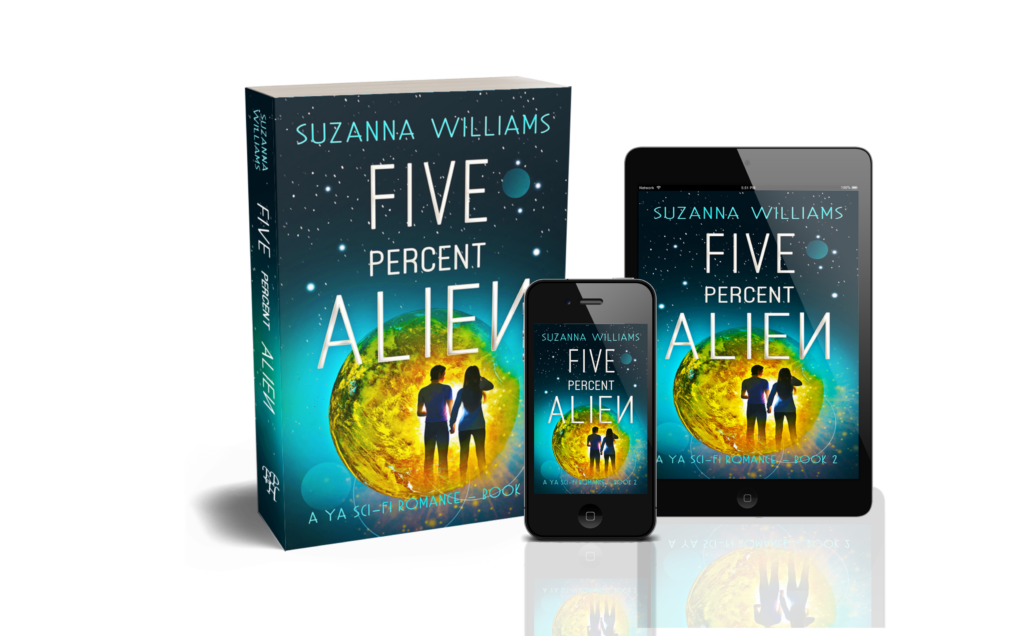 Did you enjoy revisiting the characters of Joe and Sarah?
Joe and Sarah have always been special to me. I loved the idea that the farmer from Wales rescues and falls in love with an alien.
Ninety-five percent Human was all about Joe figuring out Sarah's alien-hybrid secret, and Five percent Alien sees them trying to keep that secret. I have thoroughly enjoyed being really mean to them, throwing them problem after problem and watching them squirm.
But the most fun is getting jokes from Jake the evolving robot. I'm a terrible comedian, so the one-liners in the book must be coming from Jake himself, right?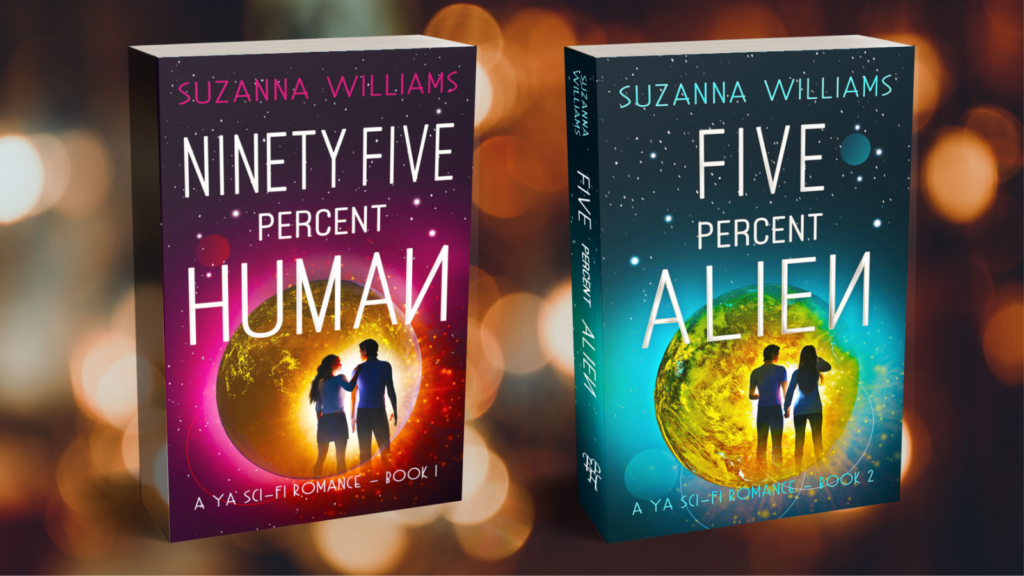 Ninety-five percent Human and the follow-up novel aren't your only books. What else have you written?
I also have a YA trilogy called ShockWaves, which is an action thriller. I'm really excited right now because I've just had a new book trailer made. I'm not promoting it until the new year, but your readers can have a sneaky preview (click on the image below).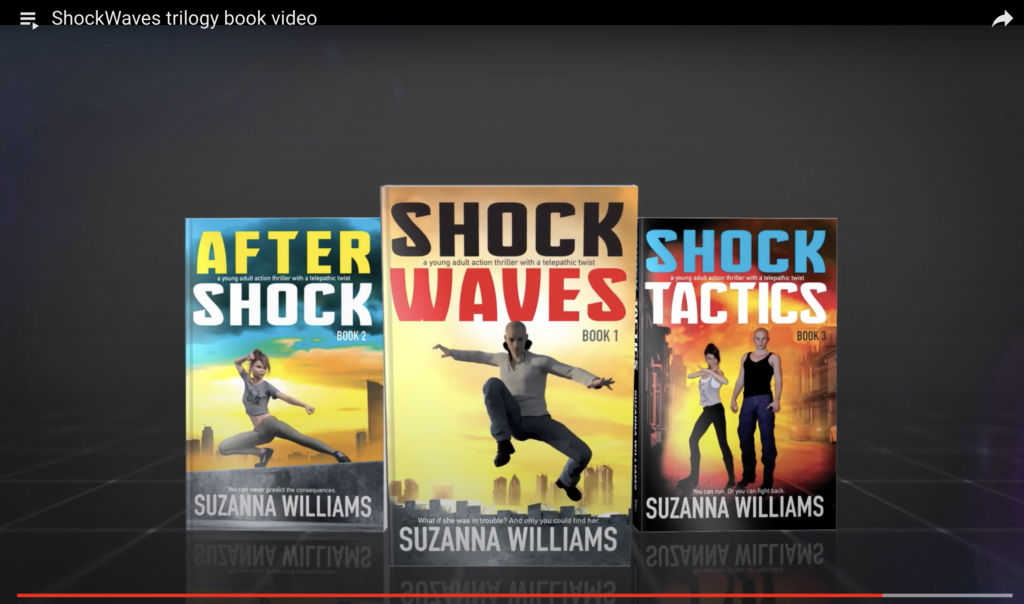 What have been your favourite reads in 2022?
My unexpected favourite book this year has been The Last Whale by Chris Vick. This is an upper middle grade/YA book, but it is sooooooo much more. I was blown away with the storytelling and the important message it holds. Told over three generations of a family in Norway, it's simultaneously old-fashioned and futuristic, a gentle story yet exciting. Everyone of all ages should read this book. Yes, I'm totally fan-girling. Just read it.
What does the festive season look like for you and yours?
After a few co-vid Christmases where my family have been kept apart, I'm looking forward to getting together with my children and grandchildren this year. We squeeze everyone round our table, eat too much, and invariably end up having a musical play-along on Christmas night.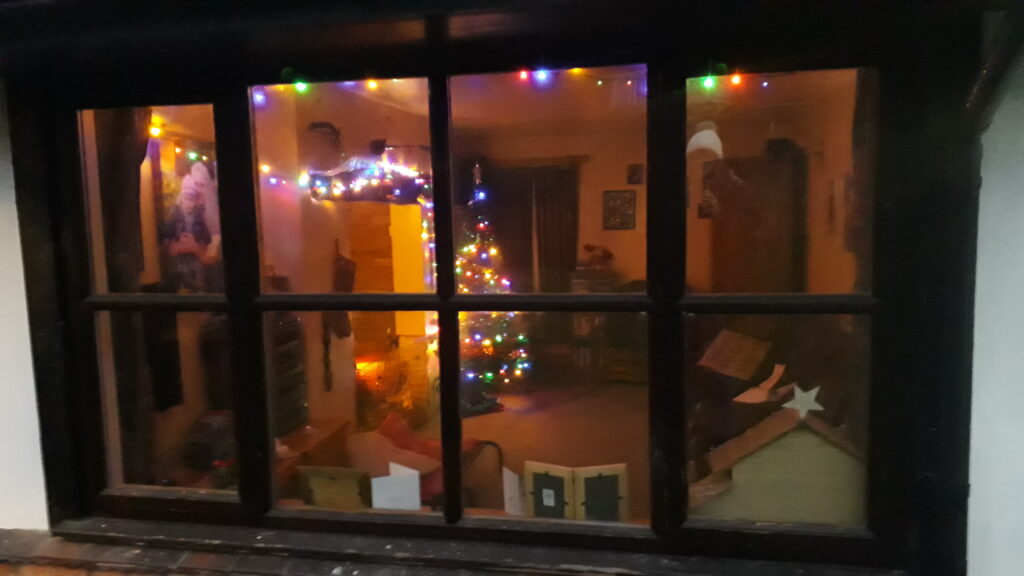 Alongside the presents and hyped up craziness, Christmas can bring a lot of difficult emotions for many people, so I'd like to wish you and all your readers a healthy, peaceful and prosperous new year filled with many hours of reading wonderful books.
That's very true, Suzanna. All the best to you and yours this festive season and thank you for talking to my readers today.
*
If you'd like to find out more about Suzanna and all her books, here are the links: