Sh! I'm still on festive break officially but I thought I'd take advantage of the lull before I return to my desk to say 'hi'. 2022 was a good, if exhausting year. I saw my latest novel published, got a wonderful new cover and relaunch for my debut novel, and even went off on a Norwegian fjord cruise with my other half.
2023, however, is a clean page that I'm keen to get scribbling on. Just in case you wanted to know, here's what you can expect from me over the next twelve months.
Writing Book 3 of the Haven Chronicles
Last year, I started to write the third book in my YA futuristic fantasy series and there'll be more of that in 2023. One question that many of my readers and reviewers have asked after reading Haven Wakes and Magic Bound is, 'where are Steve's parents?'. That question will finally be answered in book 3.
There'll be new places to go, old and new foes to outsmart, and plenty more revelations about Steve and his family.
The festive break brought a new epiphany about the path of this series but that's something to share once book 3 is published.
Social Media for Authors
My book of social media advice for authors remains in the hands of Burning Chair. Fingers crossed, it will be published this year.
In the meantime, if you're an author looking for social media advice, head on over to my copywriter blog.
Subscriber treats
In December, subscribers to my Author News received the links and passwords to my fantasy novella, A Shadow Falls in Darkacre. The plan is to release at least one short story or novella in 2023 too.
By the way, if you're not subscribed yet, you can sign up here. New subscribers receive a free short story set in the same world as my novels.
Book reviews
Writers are readers too and I'll be attacking my to-be-read pile with the usual enthusiasm. I didn't read as many books last year as I'd have liked to (only nine) so fingers crossed, I can do better this year. The target is twelve.
Here's a taste of the first nine books I'll be reading.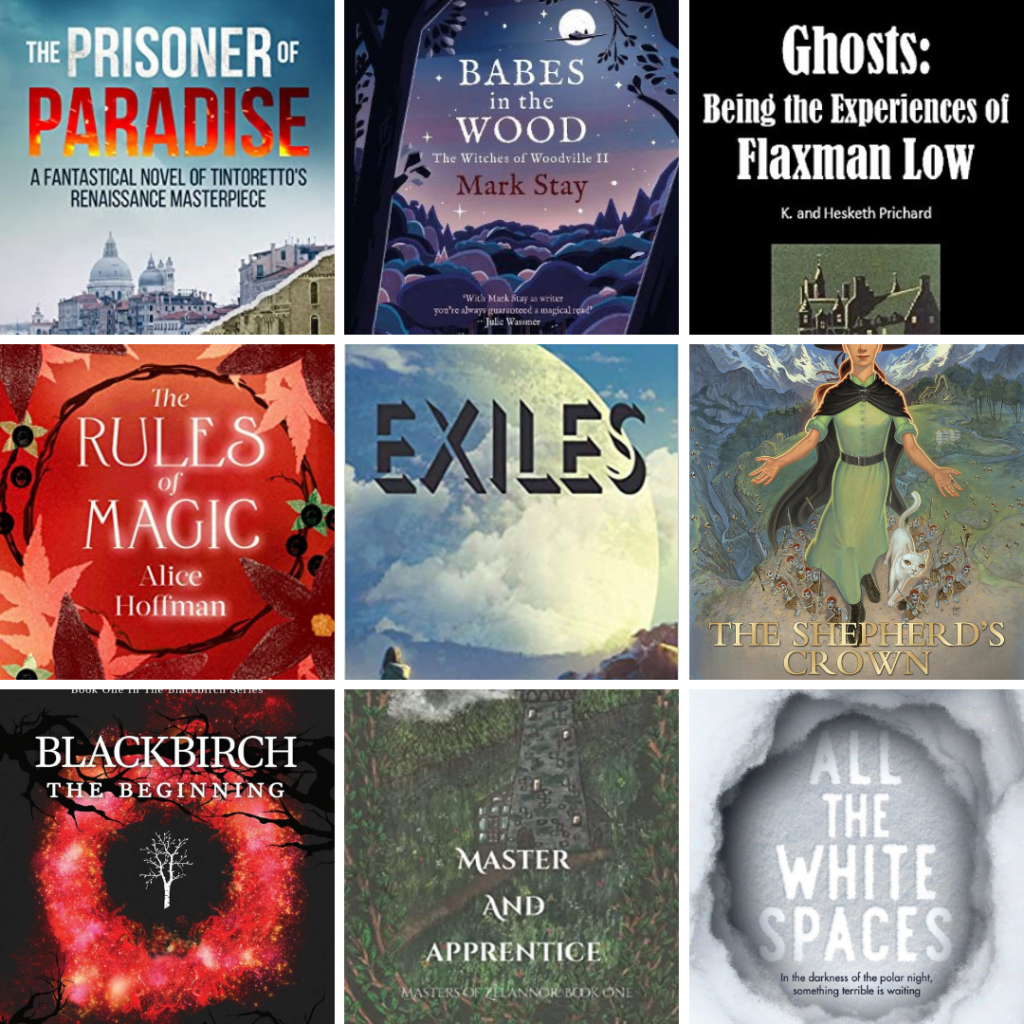 As usual, you can find all of my book reviews over on Instagram.
My search for a literary agent
With two novels published and a third in the works, I feel that it's time to find a literary agent. In 2023, I'll be sending out submissions to UK literary agents who are interested in YA fantasy. I don't have much more to say about that other than, wish me luck.
*
And that's it – my authorly plan for 2023. Fingers crossed.