Haven Wakes is the debut novel by Fi Phillips and the first in The Haven Chronicles, an exciting and enthralling journey through new worlds, both futuristic and magical.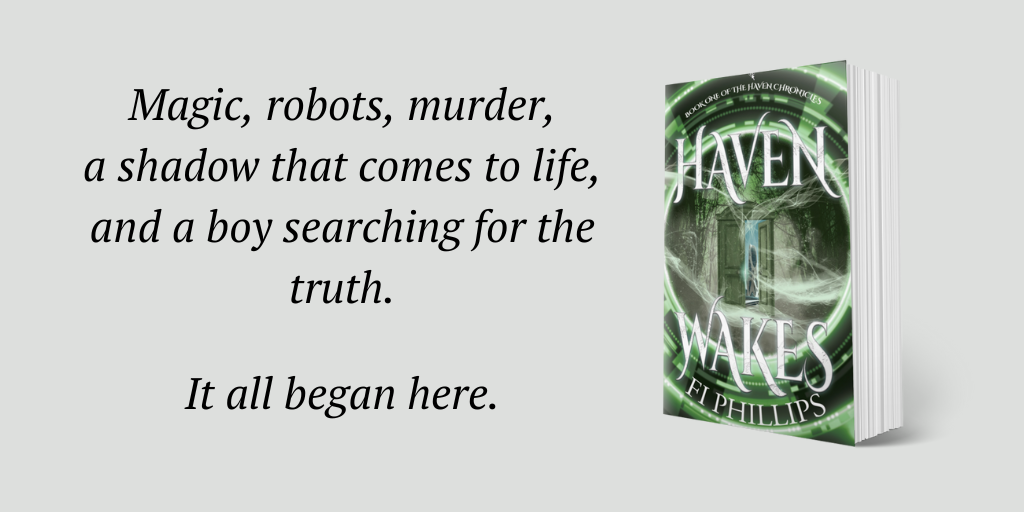 Haven Wakes was launched on 1st October 2019, published by Burning Chair Publishing.
Available in both e-book and paperback, you can find Haven Wakes on Amazon and in all your favourite book stores. If you can't see it on the shelves, why not ask them to order it in.
What readers are saying about Haven Wakes
A very good read especially for teenagers but as an adult I thoroughly enjoyed it. Lots of thrilling twists and turns and a story line that keeps you interested. I look forward to reading the next instalment from this talented author. – Granny3
Fi Phillips has a wonderful imagination and really knows how to engage the reader. This is a real page turner. In short I loved it and I really want to know what happens next. Not sure how many books there are in the series but I know I am buying them all. – Lily Lawson
Well defined characters, well written story easy to read, you want the characters to survive and most of all roll on book 2. – Philip
To say that I'm hungry for the next book is an understatement, and I look forward to seeing how this world and its people develop. – Lord Havoc
Great character and worlds exploration … Really enjoyed the pace and depth of the story … I was so sad not to have more books in the series to read … Hope we get more layers coming in future books … Awesome – Jazell