I can't tell you how excited I am. It's been a long journey, with much discussion and throwing around of ideas, but here it is – the book cover design for my fantasy novel Haven Wakes.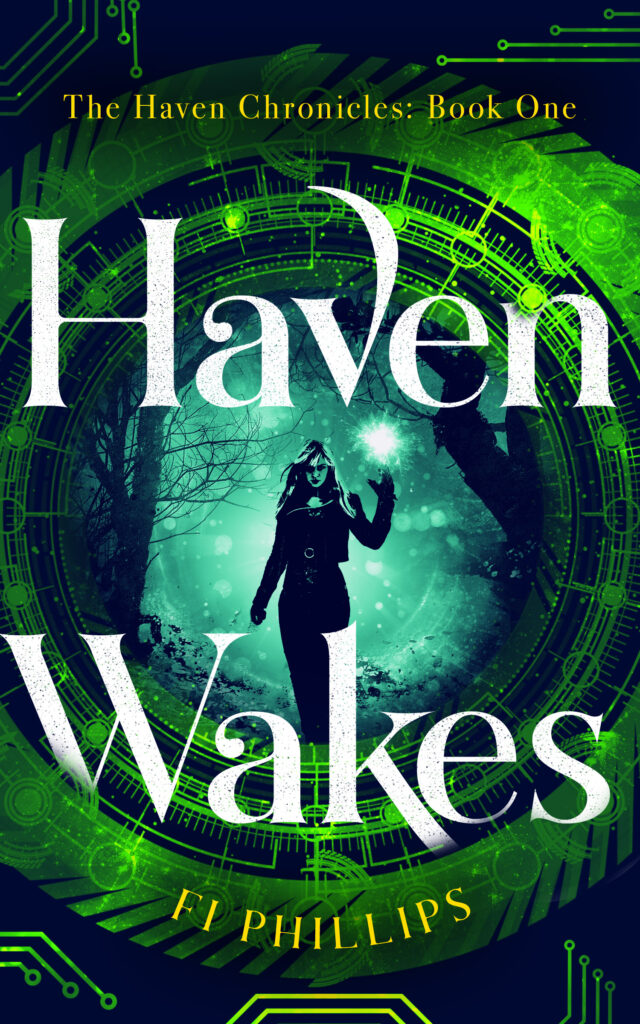 Designed by the incredibly talented Stuart Bache, this book cover is a wonderful reflection of my fantasy novel. I can't wait to hold the real thing, my actual novel, in my own two hands.
Haven Wakes will be released in the autumn, published by Burning Chair.
Haven Wakes
The year is 2110. Everyone has their own robot, and magical worlds are just behind the next door…
Steve Haven always thought he was just another ordinary twelve-year-old boy. Well, as ordinary as he can be given he's the nephew of Rex Haven, founder of the Haven Robotics Corporation.
But when Rex dies in mysterious circumstances and Steve is given a strange artefact known only as the Reactor, he finds out that the world he thought he knew is a lot stranger and more threatening than he ever imagined.
On the run from a group of dangerous villains, Steve finds himself plunged into a hidden and dangerous magical world. With his parents missing and no one in the normal world he can trust, Steve must join with his new-found magical friends to discover the truth about the Reactor and his uncle's death.
Haven Wakes is the debut novel by Fi Phillips and the first in The Haven Chronicles, an exciting and enthralling journey through new worlds, both futuristic and magical.